A long video interview here, with Dr Tim King (and his wife Jessica) about the before and after of his emergency implementation of AmigaDOS - Amiga's suppliers being in the process of letting them down: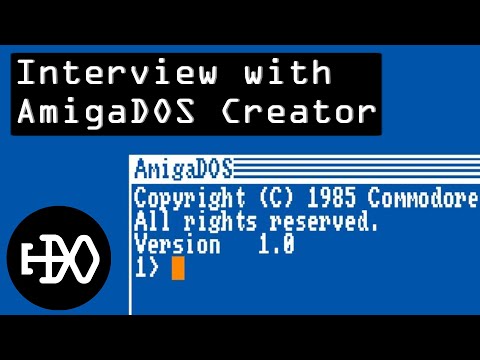 (AmigaDOS is built on the ideas of Tripos, sits above the Exec kernel, and beside the Intuition GUI layer.)
You might want to navigate using the chapters and the transcript - there are just a very few useful or interesting images in the video, for example putting faces to names. Check out the final Q&A section too.
From the video description:
● Chapters:
00:00 Intro
00:40 TRIPOS and the Cambridge University years
13:29 Motorola 68000 and the Bath University years
19:50 Moving to Metacomco
24:32 Amiga needs an operating system
45:10 Amiga launch event
52:10 Perihelion, Transputer and the Helios OS
57:59 UK Online
1:03:03 Consulting on the early Internet
1:05:42 Venture capital technology assurance
1:07:27 Providing rural broadband into retirement
● Amiga related questions from TDO followers
1:08:21 Question from Pixelvixen (Twitter @future_saviors)
1:11:27 Question from Pete (Twitter @RetroBC_Pete)
1:12:53 Question from Tomas Kouba (Twitter @TomasKouba2)
1:15:37 Question from Doug (Twitter @10MARC1)
1:18:26 Question from polyp2000 (Twitter @polyp2000)
1:20:09 Question from South West Amiga Group (Twitter @SouthWestAmiga)
1:21:08 Question from Dale Lawson (Twitter @Hamrdeye)
1:23:02 Question from Hoffman (Twitter @djh0ffman)
1:23:31 Outro