I've been hunting for 48 bit computers - and found a few. Let me know of any I've missed…
I found a few in "A Third Survey of Domestic Electronic Digital Computing Systems" a huge 1961 document from the Ballistic Research Laboratories. From there, for starters, here's the transistor-based Philco 2000: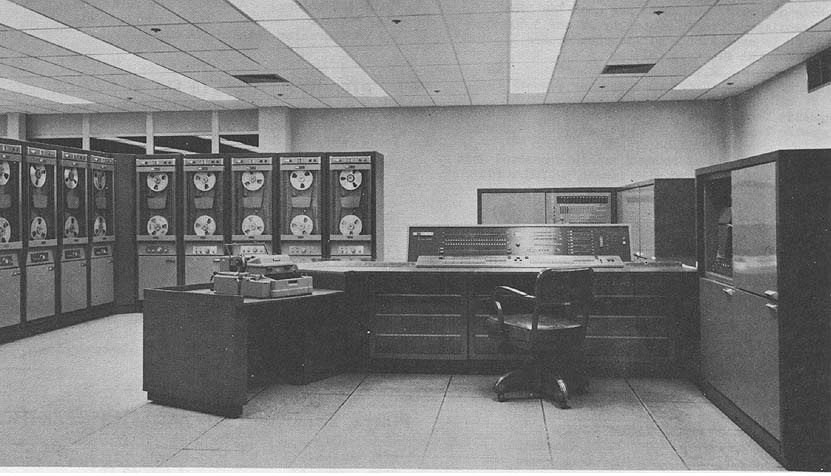 Here's a video about Philco and their machines:

Now let's see what's in the Third Survey that merits a 48 bit description - detailed technical descriptions and some photos and diagrams at the links:
From 1961, we have Burroughs B5000 Computer and there's a 1979 account STORIES ABOUT THE B5000 AND PEOPLE WHO WERE THERE
The B5000 was designed to be an Algol machine.
…
So the worlds greatest computer expert returned to Europe and told his friends about the amazing B5000 Algol system. They decided to order three B5000s.
Wikipedia says:
The Burroughs Large Systems Group designed large mainframes using stack machine instruction sets with dense syllables and 48-bit data words. The first such design is the B5000 in 1961. It is optimized for running ALGOL 60 extremely well, using simple compilers. It evolved into the B5500.
And from West Germany, from 1964 to 1971, we have "the Telefunken TR440, a machine with a 48-bit word length"
I also found some info on the use of 48 bits as a floating point data size:
The historic English Electric KDF9 computer used a floating-point format very similar to that of the IBM 7090 computer, except for being adapted to its 48-bit word length.
…
One solution would be to use 48-bit integers, and 48-bit and 96-bit floating-point numbers, as the ICL 1900 did
…
The Scientific Controls Corporation 660 computer also used, as its normal floating-point format, the full 48-bit format shown in this section of the diagram.
via @oldben's enquiry about the fate of surplus "48+ bit" mainframes