In my 40 years of piddling with old computers, I've come to classify them into three main types (this is a 70s/80s perspective).
First, there are the "Home Computers" that were often meant for playing games or maybe home productivity. That included Apple ][, Atari, Commodore, Sinclair, Radio Shack Color Computer. Pretty much anything you could hook to a TV and probably had more games than anything else available. Typically color graphics was a primary focus.
Then there were what I call the "Business Computers." They often ran CP/M or something similar and tended to be text-oriented, monochrome, and usually sold with disk drives. Think most S-100 systems, Osborne, Kaypro, and lots of others. They were often focused on business software and were more likely to be found in a business environment than a home environment.
And of course the "Big Computers" which might be anything from a DEC PDP-8 to a CDC 6600. These were essentially never (at the time) found in a home.
Of course, there are exceptions to all of that.
But I find that most people interested in retrocomputing tend to focus mostly on one of those categories. Being tech-oriented, we usually are at least a little bit interested in all of them, but mostly concentrate on one of the three. Often, it is a much smaller subcategory in one of those. It also appears that most people focus on what they were most accustomed to at that time. So, people like me who used mostly CP/M systems gravitate toward those. People who worked with big iron have basements full of rack equipment and magnetic tapes, and people who love playing games on their C64 are most interested in the home computers.
But that's my perspective and observation. I would be very interested in hearing other people's take on this. What are you primarily interested in? Why? How did you get there? Are you interested in PDP-11s because you used them in school in the 80s? Do you collect Commodore stuff because you had a C64? Did you write games in BASIC on your Atari 800 and now have a spare bedroom full of Atari stuff?
What interests you most, and why?
Me first:
I started with a ZX-81, then moved to a VIC-20. But I wasn't that interested in games. I wanted to write programs and build stuff to attach to the computers (gee, wonder how I ended up in embedded systems?) So I wanted a "real" computer with good software development tools. I moved to CP/M machines and focused on those until I moved to IBM PCs.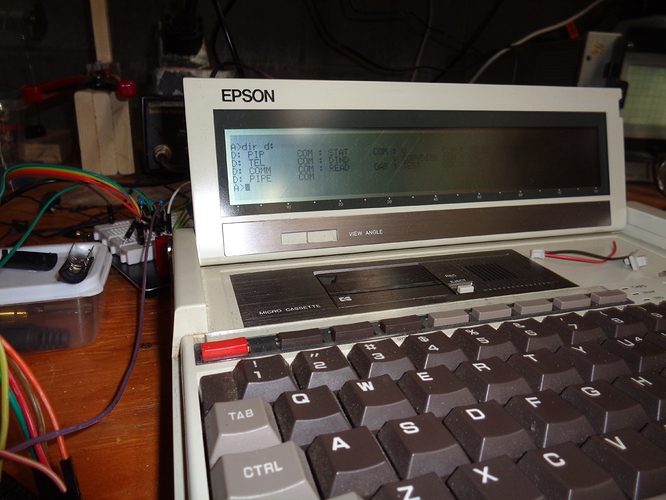 Today, most of the retro stuff I have been doing is also geared toward those old CP/M machines. Lately I've been getting more into the "home systems" (VIC) but that's fairly recent. I enjoy reliving what I did then and building on it. And it brings back pleasant memories (and unpleasant ones) using those "ancient" machines. A simpler time.