I found a 1975 German book mentioning "unorthodox" machines (so non-von Neumann architecture).
There were some German terms, that I first haven't found and I first only had the TOC, but later found some previews. They are described in Flynn's taxonomy like SIMD (Single instruction stream, multiple data streams).
Feldrechner (no entry on German Wikipedia) are array computers (vector computers). And an array computer with a strongly reduced instruction set would be an associative computer. Wikipedia: Associative array, Content-addressable memory (CAM).
The first commercially sold associative computer was STARAN (Goodyear 1972, 256 CPUs).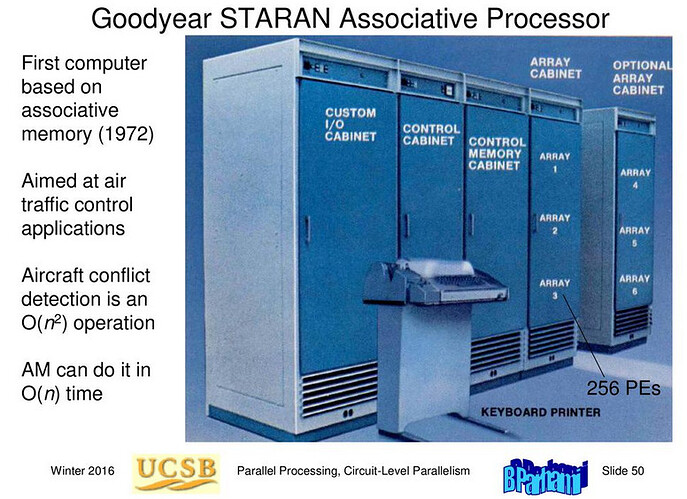 Part II Circuit-Level Parallelism - ppt download
http://www.bitsavers.org/pdf/goodyear/staran/STARAN-S_Apple_Programming_Manual_Jun72.pdf
Another, more famous array computer (but not associative) was ILLIAC IV.
Another unorthodox machine is a Zellmaschine/Zellrechner (MIMD design). Not exactly sure what this is (in 1975). Obviously a parallel/super computer, maybe transputer.