As noted in a thread elsewhere, when TI failed to capitalise on their 9900 CPU in their TI-99/4(a) computers, a company called Myarc which had made addons for those designed and eventually sold their own bigger, better, compatible machine, the Geneve: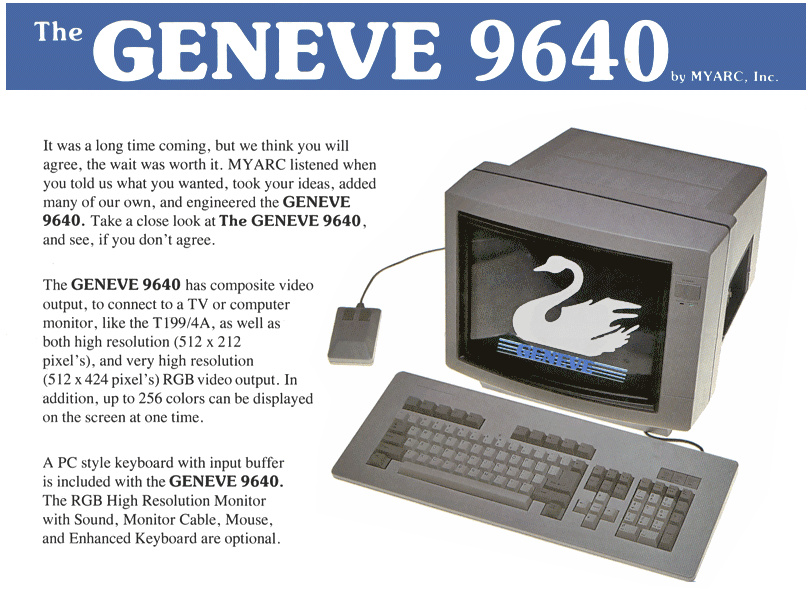 Image from Fabrice Montupet's site here, with even more content in the francophone section of the site.
See also old-computers on this machine, and the extended story of the Geneve here.
Over on the mastodon thread, Paradroyd notes the popularity of the Heatwave BBS which actually runs on a vintage Myarc Geneve 9640 built in 1987.
For additional background on the very interesting history within TI, see the article
The Inside Story of Texas Instruments' Biggest Blunder: The TMS9900 Microprocessor