Recently posted on Usenet, scans from Chuck Moore himself of the 12 pages of source for his very first Forth - and 4 bonus pages too.
Via Bob Flanders on the PiDP-8 list:
… thought you might be interested to see the very first FORTH developed by Chuck Moore in 1968. Redirecting to Google Groups. This was the very first version of FORTH ever created.
Here's a preview: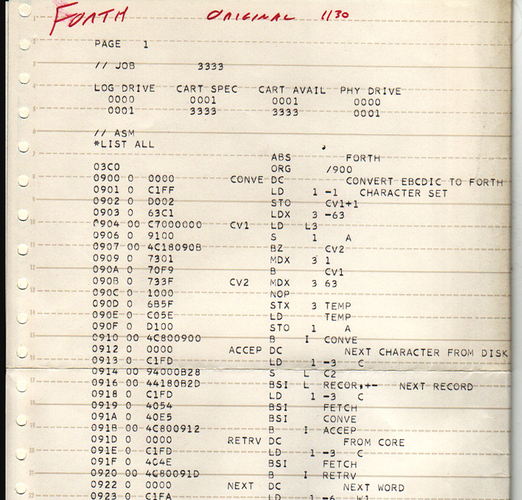 According to this page, there's a prehistory of development before the 1130 implementation, but this is the first time it's named as Forth:
For fun, he also wrote a version of Spacewar, an early video game, and converted his Algol Chess program into the new language, now (for the first time) called FORTH. He was impressed by how much simpler it became.