Hi everyone,
As some here might have noticed, I started a new YouTube channel a few weeks ago focusing on the HP DOS Palmtops from the early 90's.
I've just completed an in-depth video on how to connect a SCSI bus to an HP 200LX palmtop, with several SCSI peripherals connected to it.
The first half of the video provides an in-depth view at SCSI, it's history and uses, which you might want to skip to 17:45 if you already know how SCSI works.
The second half of the video demonstrates the setup in action.
This is part 1, and I will be releasing a 2nd part in a few weeks where I will be adding several additional SCSI devices to the bus.
Here's a link to the video: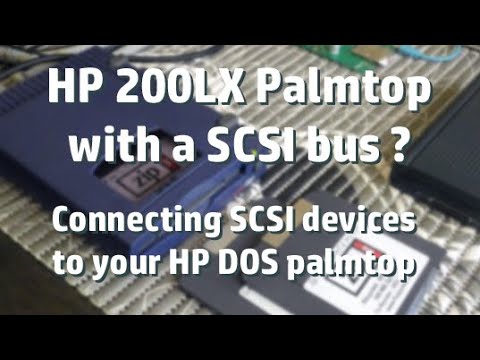 I'm quite new at making youtube videos, and i've got a lot to learn, aswell as get more comfortable narrating the videos,
as I'm a bit on the autistic/AHDH spectrum and I can get nervous at times, especially when talking to audiences…
I'd love to hear your comments, feedback, tips etc… about the video so I can make my upcoming videos better.

Thanks for your time,
Radiance