Enjoy the ORB multi-user computer produced by ABS computers Ltd (Portslade, Sussex, UK) and designed by Dave Goddard. This early 1980s computer system comprised of a base unit featuring a Intel 8086 or 80186 processor, two 5 1/4" 800K floppy drives, 256 KB (up to 1MB) RAM and a spherically encased Tatung RS232 terminal on top. Up to 8 (in practice more like 4) Orb satellite units, also repackaged Tatung RS232 terminals, could be connected, available in 8 colors. A 10 MB or 20 MB external Rodime drive could be connected via SASI (a precursor to SCSI).The system ran a multi-user version of CP/M and apparently some of the software was produced in the Simple 7 language.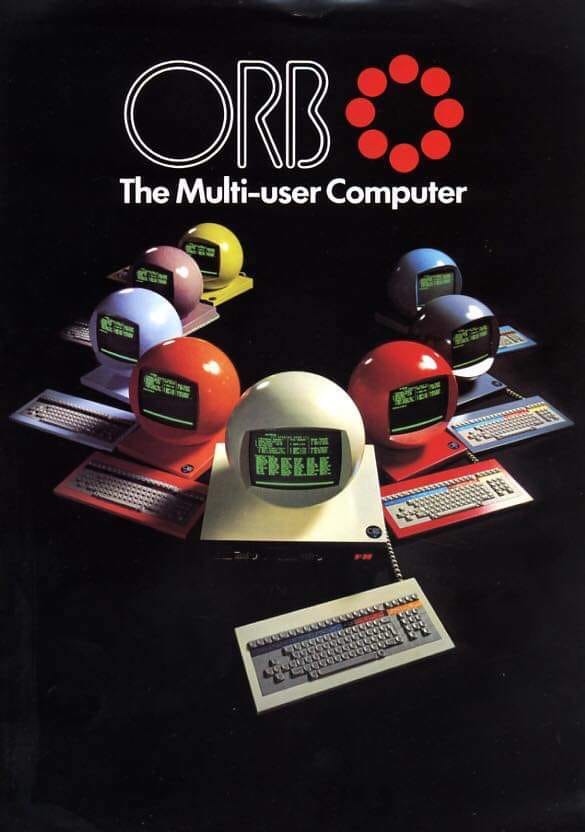 Thanks to a deal on naming rights, ABS held the naming rights to "Multi Bus", in which Intel had some serious interest, ABS apparently received an early batch of i8086 chips, which had a number of flaws and were eventually upgraded to 80186 MPUs. While the system was one of the first multi-user microprocessor systems, reportedly most of the units were used as conventional stand-alone units.
More at Old-Computers:
https://www.old-computers.com/museum/computer.asp?st=1&c=355
Favorite comment:
and yes the fire brigade did apparently buy one because nobody else produced a fire-engine-red computer.