I've always liked the sheer chunky size of the 68000's DIP package. Here's one I keep on my desk for old times' sake: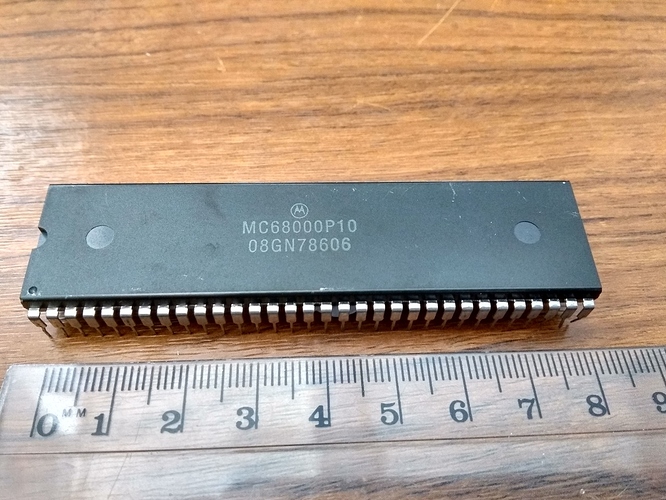 Not that I've got all that much experience with 68000 processors. Back during my degree (late '80's) we did an assembly language project on a 68K development board. And, of course, we were using Sun 3/50's & 3/60's back then, which were also 68k based.
The processor on my desk came from an old CAMTEC PAD that I rescued from the skip many years ago.