This is actually pretty neat: the story of an alleged Easter Egg war in Commodore BASIC. In a nutshell, certain seed values for the RNG in some versions of Commodore BASIC produce some rather interesting text strings, some of them referring to Bill Gates in quite rude language.
As seen in this video by "8-Bit Show And Tell" (also featuring, a short glimpse of my PET emulation):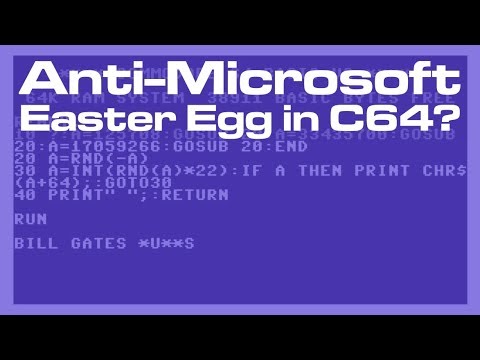 Leaving us with the question, were these really embedded messages or is this an actual case of monkeys hitting a keyboard for long enough? The specifity to only certain revisions (and teams of Commodore engineers) may be a hint at an Easter Egg, but the "click" call to action at the very end of the video may teach us otherwise.
P.S., Maybe neat/useful for things like this: GitHub - mist64/cbmbasic: cbmbasic, a portable version of Commodore's version of Microsoft BASIC 6502 as found on the Commodore 64