Marcel of the Gigatron TTL Computer Project has announced a work-in-progress 6502 emulator, "v6502", residing in ROM. (This complements the existing virtual machine: one is not expected to program the Gigatron at machine level, although it's possible.)
Here's Wozmon running on the virtual 6502: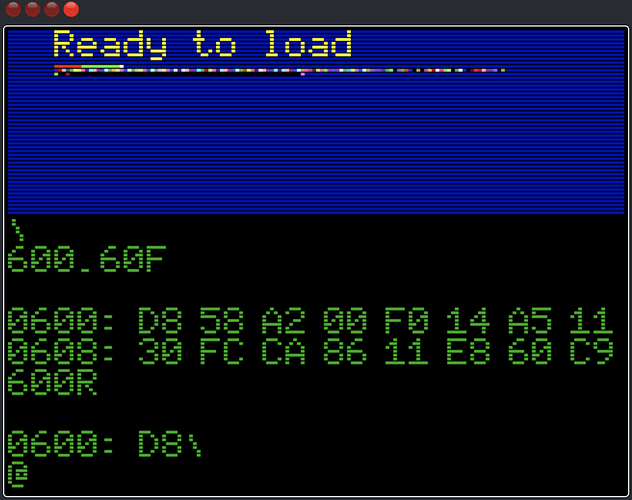 From this thread on 6502.org and this thread on gigatron.io.
Oh, and there's an in-browser emulator, of this not-at-all-an-apple-1:
Online emulator here: https://marcelk.net/gigatron/apple1/. Remember to type letters in UPPER case!