Hello,
here is a story with nerd level 1000 – it takes a while to read, but I promise it will be worth it.
So… Of course, all of you know about the Apple-1 computer. There have been replicas around for quite some time and when I started selling replica PCBs online, I soon realized that there are also reprints of the original manuals available. Most of them are just printed out copies on cheap laser printer paper, so I made a version on my own using a proper print job on high quality laminated paper and with binding to have it done properly.
But although the results were kinda okay-ish, the quality was limited due to the fact that they are done using shabby scans and so it looked far from perfect. Also, the original fold-out schematics have been missing etc.
And then I did what a man has to do: In some painstaking, incredible painstaking weeks of work, I totally recreated the Apple-1 manuals from scratch. That means: I re-typesetted the manuals with an accuracy down to the fraction of a millimeter. Every character had to be placed that way, every element had to be drawn that way. Have a look at this video (time-lapse) to see this process in action (and pity me along the way)
I re-created all three Apple-1 manuals that way: The "Operation Manual", the "Preliminary Basic Users Manual" and the "Cassette Interface" manual. Kinda as a "bonus" I also re-created the very first full page ad for the Apple-1 along the way.
Once I had printed the manuals (all of them are printed on really nice 150gsm Munken Pure paper which has a slighly yellow-ish tint which I thought really looks nice) I came across a picture of the Operation Manual that had a stamp of the Byte Shop stamped to its cover.
Can you foresee what happened next?
You guessed right: I tracked down Paul Terrell (found and former owner of the Byte Shop), told him my whole crazy story and asked him whether he would grant permission to recreate the Byte Shop logo stamp. And… he did!
This is what the finished product looks like: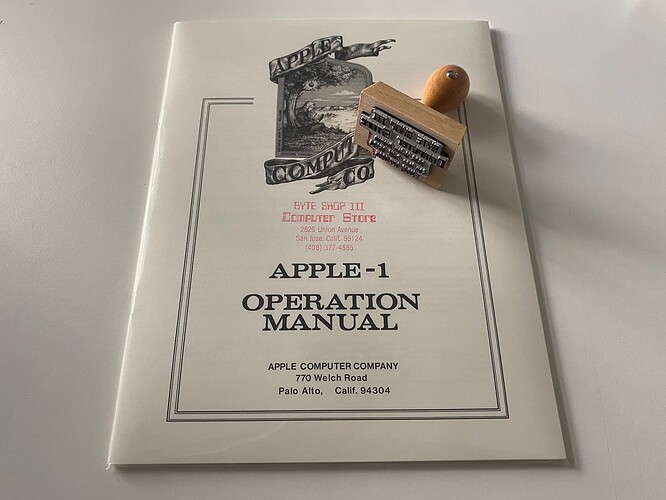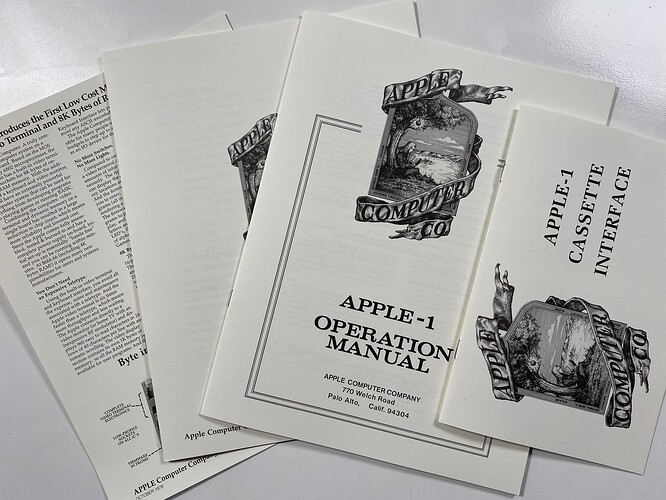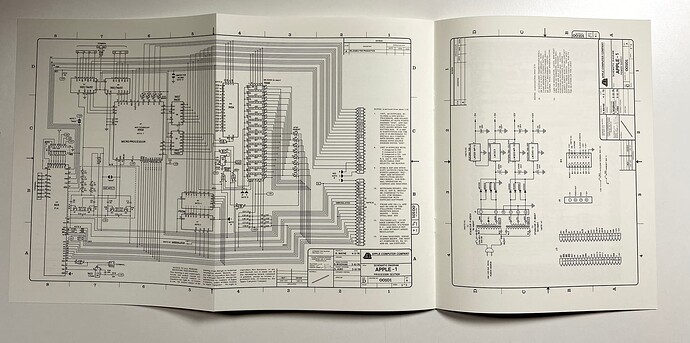 You can read about the whole project here…
If you are interested in your own copy, I have set up a website for that, too (ATTENTION MODS: Please remove this if you feel that is not appropriate in which case I would like to apologize for shamelessly advertising this project …)
Best from Munich, Bavaria
Armin