As I understand it, Acorn rather overspent their limited resources trying to crack the US market - a big market, but a different market to the UK. They were also wrong-footed by the extra cost of RF shielding. Quite a number of US-model BBC Micros came back over the Atlantic to be sold closer to home.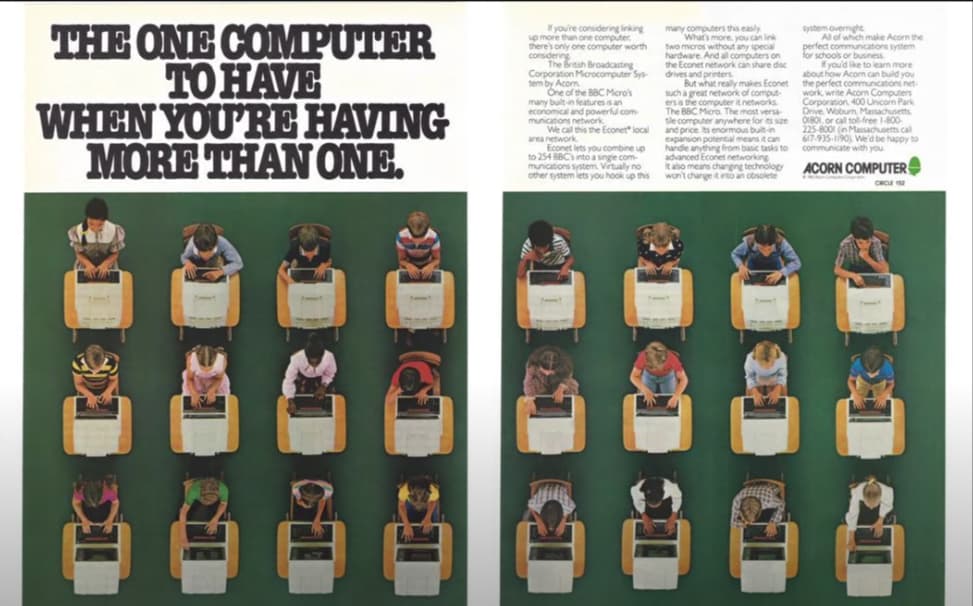 I thought the advertising was an interesting angle. In the UK, Acorn were obliged not to associate their name with the BBC Micro project - but not so elsewhere. (The advert above is a capture from this video: ("The Birth of Sim Racing - REVS").)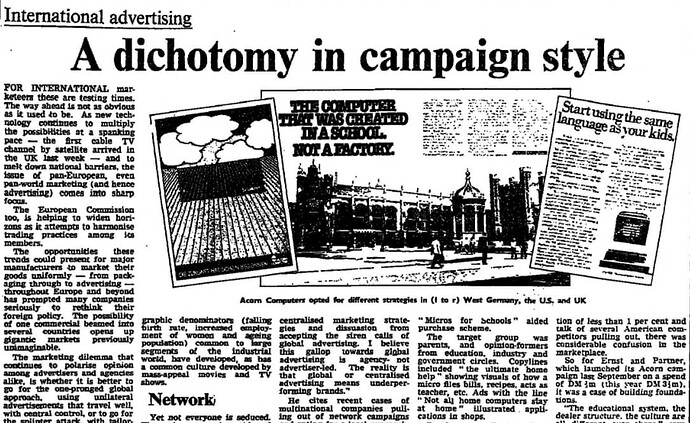 According to this 1984 piece in the FT, not all companies appreciated differences in culture. Apple, for example, ran their US ad copy in the UK, and failed to get a strong position.
"The one computer to have when you're having more than one" is apparently a callback to a US beer slogan.
"The computer that was created in a school. Not a factory." comes with a nice picture of a Cambridge college. Very aspirational, but does it resonate?
The article also mentions Acorn's US lines: "The ultimate home help" and "Not all home computers stay at home."
At the time of the article, £3m had been spent on the campaign, and "Acorn reached its one year sales target after only nine months" so the glorious failure hadn't yet come to pass.
(There's a great collection of adverts here, but only for the UK.)