Some great photos and links in the answers to the question How big is a mainframe? over on the Retrocomputing stackexchange - here are just a couple: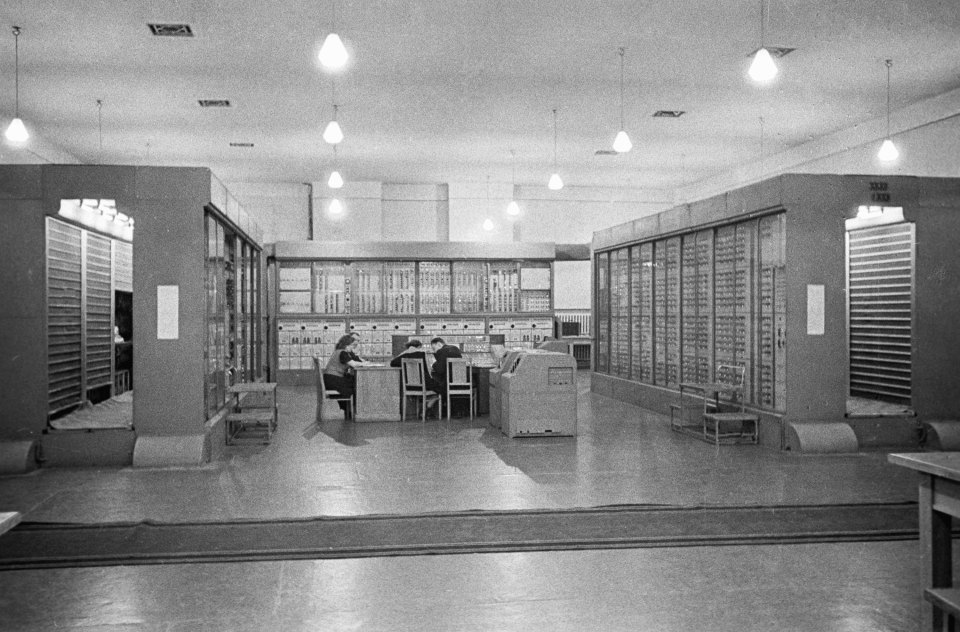 (Strela computer)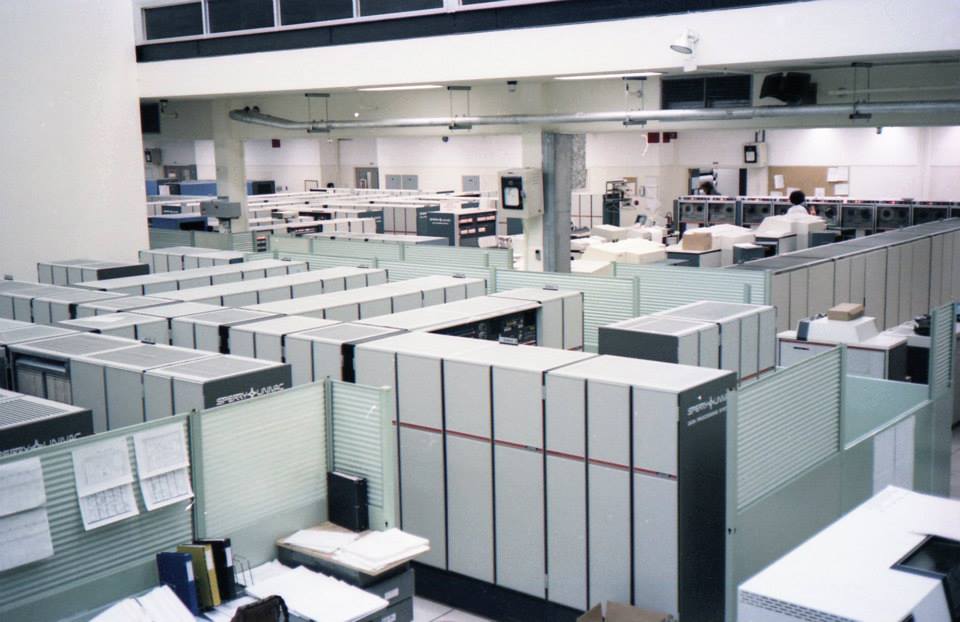 (Shuttle Mission Simulator)
This post prompted by a nearby comment:
which reminded me of the link and provokes the thought that building a home around a computer, especially a large computer, could be quite appropriate. One can even make a home inside a computer:
DEUCE had a door at the back of the cabinet-frame and one went inside to change the valves or to 'beat them to death' or whatever. It was also quite nice and warm and fairly private. I have to confess that I did some of my courting inside these machines and, on one occasion, after I had married, I went late one night to fix a machine at Warton, near Blackpool: I took my wife with me. The Machine Room itself was cold for the reasons I've given but it was warm inside the computer so she took a book and a chair inside!
(P. J. Walker helpfully provides an illustration with this remark: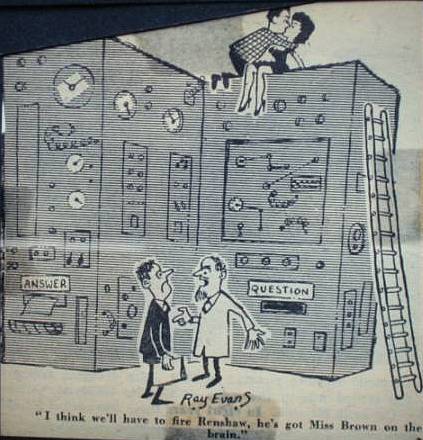 )
There's an image of a pair of DEUCE (and much besides) in this timeline: