It's a 21-bit avionics machine: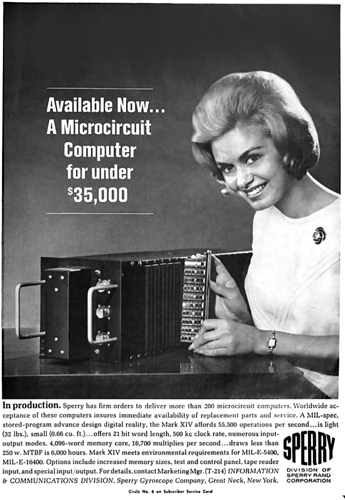 Full page ad is from Air Force Magazine vol 48, Dec 1965, p27:
In production. Sperry has firm orders to deliver more than 200 microcircuit computers…
Stats: 55000 operations per second, 21 bits, 4k words of core, just 32lbs in weight. 16,700 multiplies per second, less than 250 Watt, MTBF just 6000 hours.
There's also an all-text press clipping from August that year.
via where there is some initial scepticism, based partly on MK XIV not being understood as a 14th iteration of any product, and not a product name. 14 iterations is a lot! Perhaps luckier than 13…