Another vintage German TV series. Some life-size models are just blue-screen projections, but at least one or two are life-size models.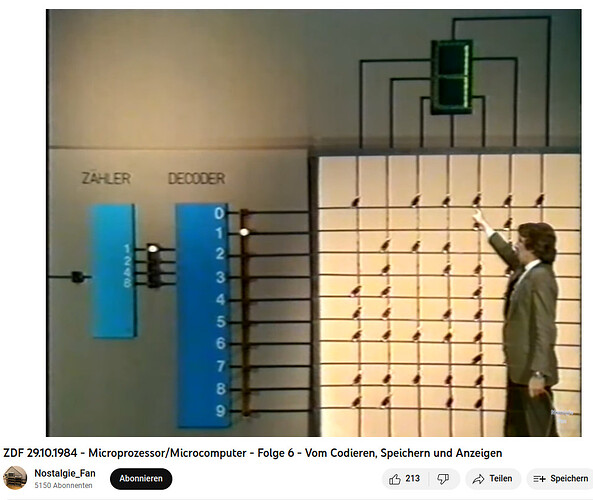 The MFA (with external devices) is shown in ep 9.
The MFA rack computer (Mikrocomputer für Ausbildung) was especially made for educational purposes. Most of those educational series were aired on the 3rd channels but this one on the 2nd (ZDF). Host Ludwig Graf who also teached maths on TV in the 70s.
Very interesting is also an ep. computers at industries and episode 3 at service (including shops, OCR cash register scanners etc, a rare Japanese computer with printer and display, printing needs printing on the same line more than once, not just for Japanese characters (inkjet ?), BTX). Ep. 7. instructions (inc. model railway). Episode 5 about chip design (software HPSPICE), plotters, etc. In German.
Also some few other computer clips (like fairs, commercials etc).