A look inside Inmos. Iann Barron and the transputer figure in this edition of Database: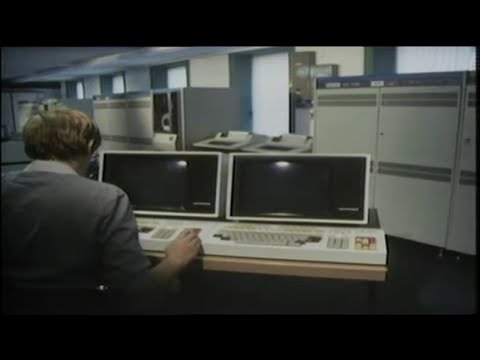 "Presenter Tony Bastable visits the home of Inmos computer company and speaks to its founder Iann Barron about what the future holds for the company and whether the UK will still have access to its technology if it is sold to an overseas buyer"
I see AT&T get a mention as possible buyers, as do the UK's own ICL (already enmeshed with Fujitsu.) As it turned out, the UK's Thorn EMI did the deal, then five years later sold to the European outfit SGS-Thomson.
Inmos were in a pickle because they never got the second tranche of their initial state funding. For more, see this earlier post:
Transputers and me
(At this time I was working for Plessey, another UK semiconductor outfit, also with its own fabs, but rather focussed on big telecoms projects. My first job was in a team making a sort of universal microcontroller, to be 8051 compatible as an option, probably microcoded. The project didn't get far.)