Nellie, it seems, was a modified National Elliott 405 computer, needing oil service and daily diode inspection. Small boys acting out a binary ALU… another boy describes his MINIGOL to allow easier programming…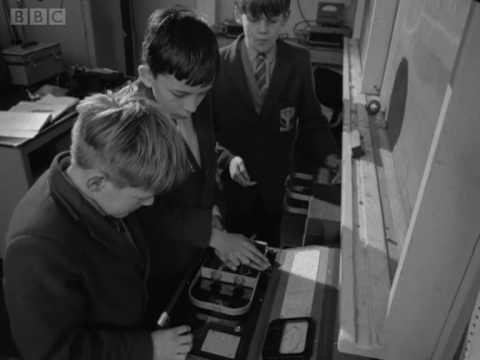 From the BBC Archive 'Tomorrow's World' collection:
While many pupils might wish they could hand their schoolwork over to a computer, the boys of Forest Grammar School have turned a computer into schoolwork. Dubbed Nellie, the machine can be programmed to solve mathematical equations or even play music. Lessons also include computer maintenance - something of a necessity, considering the likelihood of Nellie crashing…

In case you're racking your brains to identify the tune played by Nellie, it's 'What Shall We Do with a Drunken Sailor?', a tune that dates back at least to the 1820s and possibly even earlier.
Additional materials including press cuttings in this PDF.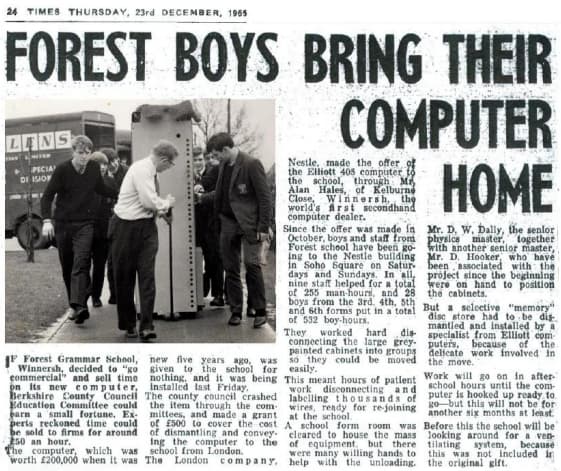 Also in the BBC archives nearby:
Computers in the 1960s
Tomorrow's World - 1960s